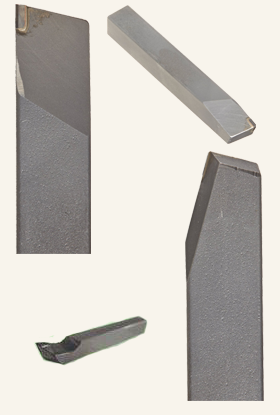 KHK Diamond tools PCD/PCBN shanked tools effectively work in turning operation on most non-ferrous metals and highly abrasive non-metallic materials including Brass, Magnesium, Aluminum, Copper, Rubber, Columbium, Reinforced Plastics, Graphite, Ceramics, Wood, Fiberglass, and many composite materials and the life is much longer than that of carbide, etc.
The welding PCD/PCBN boring cutter features good abrasive resistance and long service life.
The PCD Shank Tools can guarantee high processing precision.
The PCD Shank Tools has high work efficiency.
The PCD Shank Tools can be used repeatedly so that it can save your cost.
We can manufacture the PCD Shank Tools of various specifications according to the need of our customers.
Longer tool life, Increased productivity, Uniform surface finish, High removal rate, Reduced machine down time, Cost effective.