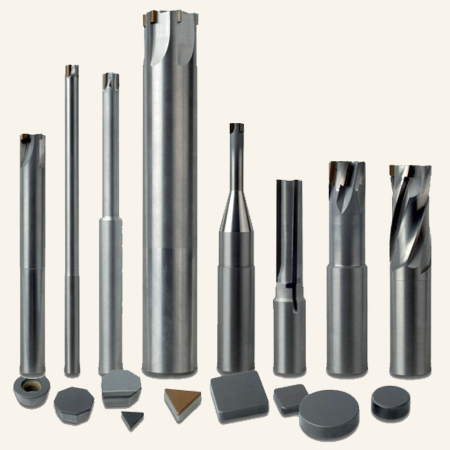 We present to our clients an excellent array of PCD End Mill Cutters, which is in line with the prevailing industry standards.
Available according to the specifications stated by our clients, these products are offer longer functional life, and are highly efficient.
PCD End Mill Cutters feature high hardness, high abrasive resistance, high thermal conductivity and strong toughness. The PCD Endmills have advantages over the average tungsten carbide milling tool.
The PCD Endmills are used to process work pieces of various materials, including copper, aluminum, copper alloy, aluminum alloy and composite material. It can be used to process cast aluminum alloy engine case.
The PCD Endmills feature high processing precision and high processing efficiency.
The PCD Endmills can realize high speed cutting and hard material cutting.
It is possible to re-sharpen, recondition and re-tip. Increased tool life 50-750 times standard carbide will lead to maximum cost savings. Minimize your inventory levels and reduce machine set up cost.
Much greater feed/speed rate than conventional tooling. Increased depth of cut and maximum material removal rate. Hard diamond matrix leads to less spindle down time and fewer tool change cycles.
Improved surface finish is achieved through helical design and highly honed flute edge. Improved thermal conductivity and less material build up.